Under Bonnet Service

Service light Reset, 5 litres of oil, Oil Change, Oil Filter, Check and top up all levels including –...

Full Service

Service Light Reset, 5 litres of oil, Oil Change, Oil Filter Change, Air Filter Change, Check spark plugs...

Major Service

Up to 7 litres of oil, Service light reset, Oil Change, Oil Filter, Air Filter, Pollen Filter, Check...
The Garage At Your Doorstep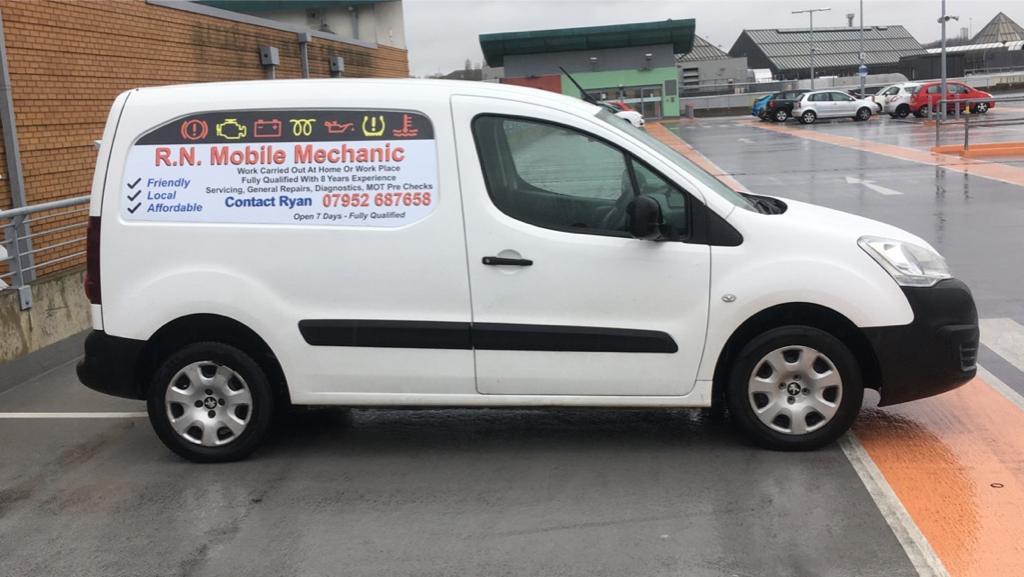 Our trusted experts will keep you safe on the road
Our friendly team operate in Dudley and cover all surrounding areas within the West Midlands boroughs, offering services & repairs on all makes and models, at affordable rates.
Lockouts
Jump Starts
Fuel
Flat Tire
CUSTOMERS FAQ'S
HOW OFTEN SHOULD I REPLACE MY CAR'S FUEL FILTER?

Always check your owner's manual to see what the vehicle manufacturer's recommended guidelines are for fuel filter replacement. Sources online estimate filters should be replaced as soon as every 20,000 up to 40,000 miles or more.

WHEN SHOULD I GET MY OIL CHANGED?

How do you know if you need your oil changed? 6 Signs Your Car's Oil Needs Changing Check Engine or Oil Change Light. The most obvious alert that there's an issue with your oil will come from the car itself. ... Engine Noise and Knocking. ... Dark, Dirty Oil. ... Oil Smell Inside the Car. ... Exhaust Smoke. ... Excessive Mileage.

HOW OFTEN SHOULD I SERVICE MY CAR?

Generally, your car should be serviced once a year or every 10,000-12,000 miles. A full service is highly recommended although if the vehicle is regularly serviced then a basic service will help to keep it running smoothly and hassle-free.